Oliehandelaren zal blijven wereldwijde ruweaardolievoorziening en energie vraagvooruitzichten volgende week kijken.
futures opgedaan 3% op vrijdag als tekenen van de Amerikaanse sancties tegen Venezolaanse export aangescherpt supply, terwijl de werkgelegenheid in de VS gegevens versterkt verwachtingen voor het brandstofverbruik stijgt.
Gegevens waaruit blijkt dat een wekelijkse daling van het aantal installaties in de VS ook bijgedragen aan de winst. Drillers cut 15 rigs tijdens de week die eindigde op februari 1, waardoor het totaal op 847. Dit is het laagste niveau sinds mei 2018, volgens energiebedrijf Baker Hughes.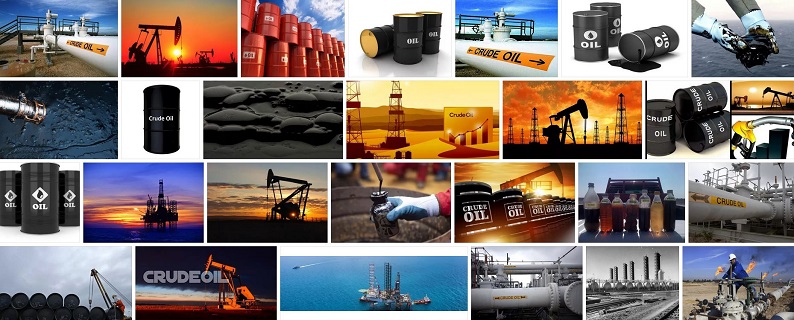 Prijs voor ruwe olie 4 – 8 februari 2019
Het was de vierde keer in de laatste vijf weken dat de Amerikaanse energiebedrijven het aantal boren had verminderd, wat een mogelijke vertraging van de binnenlandse productie-activiteit.
Amerikaanse ruwe olie bedrijf West Texas Intermediate eindigde de sessie van vrijdag op $ 1.47 of 2.7% op $ 55.26 een vat op de New York Mercantile Exchange. De WTI-index is gestegen tot het best bij $ 55.66 sinds november 21.
Voor de week, de Amerikaanse maatstaf steeg over 2.9%, de vierde wekelijkse toename van de afgelopen vijf weken.
Ondertussen, de internationale ruwe Brent-olie prijs op de ICE (NYSE: IJS) Futures Europe Exchange heeft opgedaan $ 1.91, of over 3.2%, op $ 62.75 een ton. De week steeg met 1.8%.
Nadat de olieprijs eindigde in vrije val 2018, het is gestegen met ongeveer 15% sinds het begin van het jaar.
globaal, de recente vooruitgang van de energie complex is ondersteund door bewijs van een daling van de wereldwijde productie.
Saoedi-Arabië OPEC en de derde door Rusland geleide coöperatie overeengekomen gezamenlijk op de productiekosten met in totaal 1.2 miljoen vaten per dag (bpd) in de eerste zes maanden van 2019 aan de mondiale overvulling van de leveringen te voorkomen.
Venezuela is het waarschijnlijk om te verblijven in het nieuws volgende week na de US Treasury opgelegde sancties tegen de Venezolaanse staatsoliemaatschappij PDVSA, die hield tankers in havens.
Nieuwe gegevens over commerciële voorraden ruwe olie in de VS en op de productie activiteit zal ook het aantrekken van de markt de aandacht deze week.
Voordat volgende week, we samen een lijst van belangrijke gebeurtenissen die van invloed kunnen zijn op de oliemarkt.
dinsdag, 5 februari
Het American Petroleum Institute publiceert wekelijks een update over de Amerikaanse olievoorraden.
woensdag, 6 februari
De Amerikaanse Energy Information Administration zal haar wekelijkse rapport over de olievoorraden te publiceren.
vrijdag, 8 februari
Baker Hughes zal wekelijks gegevens te publiceren over het aantal installaties in de VS.
---
---
Risicowaarschuwing: CFD's zijn complexe instrumenten en brengen een hoog risico met zich mee om snel geld te verliezen als gevolg van hefboomwerking. 83% van de particuliere beleggersaccounts verliest geld bij het handelen in CFD's bij deze aanbieder. U moet overwegen of u begrijpt hoe CFD's werken en of u het zich kunt veroorloven om het hoge risico te lopen om uw geld te verliezen.