Ulje trgovci će i dalje gledati globalne opskrbe sirove nafte i energije izglede potražnje sljedeći tjedan.
futures stekao 3% u petak kao znakovi američkih sankcija venecuelanski izvoza stroži opskrbu, dok američki podaci o zaposlenosti povećao očekivanja za veću potražnju za gorivom.
Podaci pokazuju tjedni pad broja bušotina u SAD-u također je pridonio zarade. drillers rez 15 zbrinjavanje otpada tijekom tjedna koji je završio u veljači 1, čime je ukupno 847. To je najniža razina od svibnja 2018, prema energetska tvrtka Baker Hughes.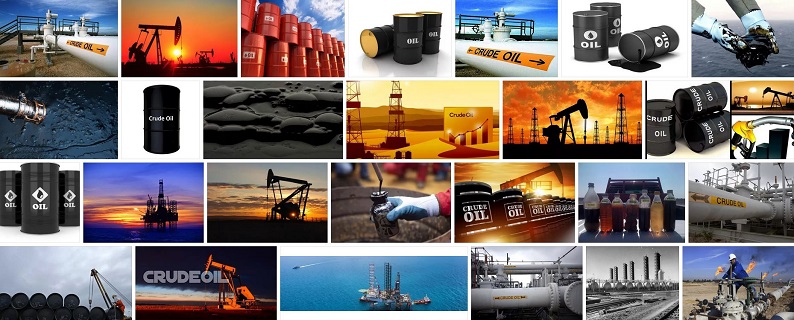 Sirova nafta cijene 4 – 8 veljače 2019
To je četvrti put u posljednjih pet tjedana da američke energetske tvrtke su smanjile broj bušilice, što znači moguće usporavanje domaće proizvodne aktivnosti.
SAD naftna tvrtka sirove West Texas Intermediate završio u petak sjednicu na $ 1.47 ili 2.7% na $ 55.26 barel na robnoj burzi u New Yorku. WTI indeks porastao je na svoje najbolje na $ 55.66 jer 21. studenoga.
Za tjedan dana, SAD mjerilo porastao oko 2.9%, četvrti tjedni rast u posljednjih pet tjedana.
U međuvremenu, međunarodna Brent cijena sirove nafte na ledu (NYSE: LED) Futures Europe Razmjena je stekao $ 1.91, ili o 3.2%, na $ 62.75 barel. Tjedan povećan za 1.8%.
Nakon što je cijena nafte bila u slobodnom padu 2018, ona je porasla za oko 15% od početka godine.
Sve u svemu, Nedavni napredak za energetski kompleks je potkrijepljena dokazima o padu svjetske proizvodnje.
Saudijska Arabija je OPEC i njegova ne-članica ruskog vodio zadruga pristao kolektivno smanjiti proizvodnju za ukupno 1.2 milijuna barela dnevno (BPD) u prvih šest mjeseci 2019 kako bi se spriječilo globalno prepuni pomagala.
Venezuela je vjerojatno da će ostati u naslovima sljedeći tjedan nakon što je US Treasury nametnuo sankcije venecuelanski državne naftne kompanije PDVSA, koji je držao tankera u lukama.
Novi podaci o trgovačkim zaliha nafte u SAD-u i na proizvodne aktivnosti također će privući pažnju na tržištu ovaj tjedan.
Prije sljedećeg tjedna, smo sastaviti popis ključnih događaja koji bi mogli utjecati na tržište nafte.
utorak, 5. veljače
Američki naftni institut objavljuje tjedni update na rezervi SAD nafte.
srijeda, 6. veljače
Američka Energy Information Administration će objaviti svoje tjedno izvješće o zalihama nafte.
petak, 8. veljače
Baker Hughes će objaviti tjedne podatke o broju bušotina u SAD-u.
---
---