Get trading signals for Canabis shares
Will the price of Cannabis shares recover?
Canopy Growth Corp
Aphria Inc.
Cronos Group Inc.
Aurora Cannabis Inc.
Tilray Inc.
Cannabis Shares to invest in Libertex
---
What prospects do Canopy Growth stocks have?
Canopy Growth Corporation is one of the largest Canadian cannabis producers and has initially specialized in the manufacture of cannabis for medical purposes. Originally known as Tweed Marijuana Inc., the name was changed to Canopy Growth Corporation in September 2015.
It controls more than a third of the Canadian cannabis market and has seven cannabis manufacturing facilities in nine different countries around the world.

Cannabis was legalized in Canada for medical purposes back in 2001, and in June 2018, Parliament passed a law permitting its use for personal use. Cannabis has been freely available in Canada since mid-October.
The shares of Canopy Growth Corporation, currently listed under the ticker symbol CGC on a number of exchanges, including the NYSE, have received a tremendous boost through the introduction of this law. After the sharp rise in October, when the price reached nearly $ 57, the stock fell to $ 33.5.
The shares of Canopy Growth Corporation were also strengthened by a $ 5 billion investment contract with American liquor maker Constellation Brands Inc., which also owns the beer brand Corona. US participation in Canopy Growth rises to 38%.
Despite the company's relatively stable position, healthy market share and good outlook, we will not repeat this explosive growth in the near future.
Canopy Growth earnings facts and figures
---
Will the price of Aphria Inc. shares recover?
Aphria Inc. was founded in 2011 and is based in the Canadian province of Ontario. Among the founders is John Cervini, who left the tomato and pepper business in the greenhouse of his family to found Leamington – the company that would later become Aphria. Cervini entered the industry directly from traditional agriculture and therefore had no experience in the cultivation of cannabis. Today it is worth an estimated $ 145 million.

Aphria Inc. received a license to manufacture and sell medicinal cannabis in 2014 and became a wholesaler in the Canadian market in 2015. More recently, the company announced plans to enter the US market (as well as several other markets throughout the Americas) and reiterated its intention to begin operations in Germany.
Unlike many competitors, cannabis is grown by Aphria Inc. under natural sunlight and not with artificial light.
The Company's stock is listed on the NYSE under the ticker symbol APHA. Currently, the company's market capitalization is $ 3.7 billion.
After peaking at $ 16.5 in mid-September, the stock dropped to $ 8.8 each. Following the trend across the industry, Aphria Inc.'s stock was massively boosted in June this year by the legalization of recreational cannabis in Canada.
Aphria Inc. earnings facts and figures
---
Will the shares of the Cronos Group reach their peak again?
Cronos Group Inc. is a relatively small cannabis producer. Its main activities include the production and distribution of cannabis and hemp oil, which are sold under the brand name Peace Naturals. The company has a license to sell medicinal cannabis and is active in the Australian and Israeli markets besides Canada.
Cronos Group predicts that its annual cannabis production in the first quarter of 2019 will exceed 47 tonnes (51 US tons). In view of the legalization of the sale of cannabis for recreational use in Canada, the Cronos Group has decided to open a chain of recreational pharmacies through a joint venture with the US company MedMen.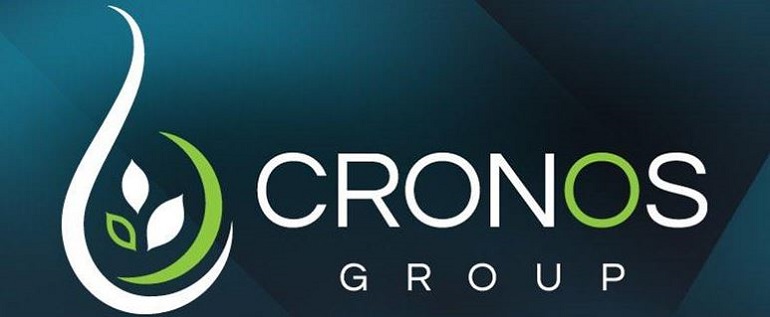 In addition, the Cronos Group has entered into a 5-year exclusive distribution agreement with G. Pohl-Boskamp to supply more than 12,000 pharmacies in Germany.
Recently, there was talk of a possible step in Aurora Cannabis's industrial footfall in acquiring the Cronos Group to increase its market share.
Cronos Group Inc. is listed on several exchanges including the NASDAQ under the ticker symbol CRON. The stock price is currently around $ 8.8 with a market capitalization of approximately $ 1.5 billion. Share prices across the sector rose sharply after Canada legalized cannabis for recreational use in June this year. The shares of the Cronos Group were no exception. On September 20, they reached their high of $ 13.75 a share, followed by a gradual downtrend that continues today.
Cronos Group earnings facts and figures
---
The Aurora Cannabis share has a positive outlook
Aurora Cannabis Inc. received a license to sell medical cannabis in 2014. Currently, the company has eight licensed manufacturing facilities in 18 countries, producing more than 500,000 kg of cannabis each year. Aurora Cannabis ranks second among companies in the industry in terms of market capitalization, the first being Canopy Growth Corp.
In 2018, the sale of cannabis for recreational purposes was legalized in Canada. The sale started on 17 October. The demand for this product has increased among the Canadian population and in some regions of Canada there is even a shortage of cannabis.
Aurora Cannabis Inc. currently intends to increase cannabis production capacity. Alberta is building a new facility in Alberta that can produce 100,000 kg of cannabis per year.

Since October 2018, the company's stock is traded on the NYSE as ACB. The current price of Aurora Cannabis shares in New York is just over $ 6. The share price rose sharply shortly after the IPO, as interest in the sector had risen sharply, driven largely by the start of sales of recreational cannabis. At that time, the company's stock was worth almost $ 12. Then the market turmoil calmed down; Aurora cannabis initially fell to $ 5.90 and then rose temporarily to 7- $ 8 and stabilized at just over $ 6.
The hype in the cannabis sector is probably over. However, a potential increase in production capacity could prove promising.
Aurora Cannabis earnings facts and figures
---
Is it possible to earn profits with Tilray Inc. Stocks?
Tilray Inc., a Canadian-based company that manufactures and sells medical cannabis to consumers and pharmaceutical distributors, has been trading on the NASDAQ since July 2018. About 76% of the company's shares are held by Privateer Holdings Inc., Michael Blue and Christian Gros, founded by Brendan Kennedy.
After the Recruitment and Use of Cannabis for recreational use took effect in Canada in June, Tilray became the first company in the industry to go public. Later, the Drug Enforcement Administration officially approved Tilray Inc. to import medical cannabis for testing in California.

In total, 109 million shares of Tilray are listed on the stock exchange. The company plans to increase Tilray's market capitalization to $ 100 billion in the future. This value is now just under $ 10 billion.
In July, the stock price was $ 17, and today it's just over $ 100. At some point, the price was over $ 200, although it was only $ 20 about a month after the IPO. Thereafter, the price rose in a similar way to the Bitcoin boom. The investors showed an increased interest in the industry, which at that time was not very active in the market. Later, the pace slowed as euphoria was over and a number of other companies active in the sector came to market. Thereafter, Tilray securities lost their exclusivity.
Currently, some large companies are showing interest in the cannabis market. Specifically, Microsoft has entered into a partnership agreement with Child Financial, a US-based startup that develops software for government agencies that control the production and sale of cannabis. Coca-Cola has also announced plans to produce drinks containing cannabis.
It is very likely that the opportunity to make a big profit from investing in Tilray has already passed. Nevertheless, the share price is rising steadily and should continue.
Tilray Inc. earnings facts and figures
---

Cannabis Shares to invest in Libertex
Risk warning: CFDs are complex instruments and come with a high risk of losing money rapidly due to leverage. 83% of retail investor accounts lose money when trading CFDs with this provider. You should consider whether you understand how CFDs work and whether you can afford to take the high risk of losing your money.